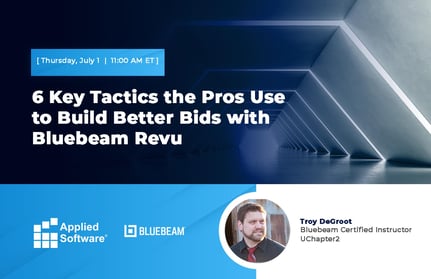 Thursday, July 1 | 11:00 AM ET
The digital tools in Bluebeam Revu are pretty amazing at driving accuracy and consistency among estimators. As an estimator, this can allow you the flexibility to more accurately staff projects, without risk of lesser experienced estimators using a process of their own. If you want to handle projects in-house, it's important that you know how to use Revu like a pro.
If you're interested in getting some exclusive advice and insider information on the tools available in Revu, join our upcoming webinar to learn everything you need to know! See you there.