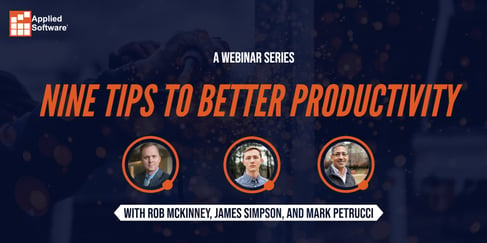 How Contractors should Prepare for the Construction Boom
Wednesday, July 22 | 12:30 pm ET
Make sure you're ready for the projects ahead by reviewing improved safety performance, scheduling through pre-planning, and conducting crew analysis.
A Contractor's Guide to Saving Money in Construction
Thursday, August 20 | 12:30 pm ET
Prepare for the upcoming construction boom by brushing up on your cost-cutting skills, reviewing personnel management style, and reducing material handling with Rob McKinney.
Proactive Management for the Contractor
Thursday, September 17 | 12:30 pm ET
Before the construction boom begins, ensure your teams' defect analysis, equipment management, and SWOT analysis is top-notch.