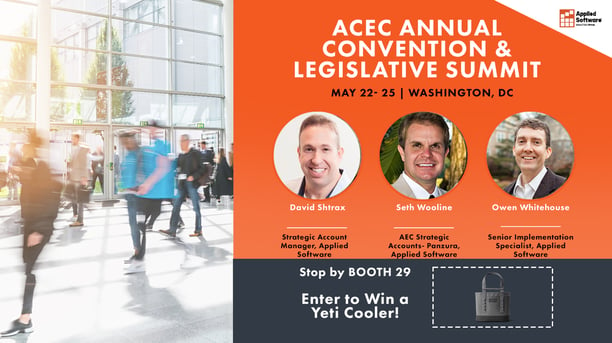 May 22nd - May 25th | Grand Hyatt
Are you attending the ACEC Annual Convention in Washington, DC this year?!
Want some cool swag you'll actually like?! Curious about industry tools and resources that will help you grow your career and business?!
Stop by booth 29 and chat with one of our Industry Leaders. Oh and don't forget to enter for a chance to win a Yeti Cooler!
Register TODAY and stop by the booth during the trade show- we've got something for you!