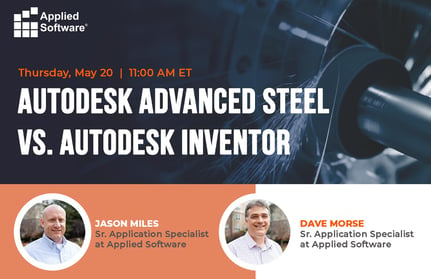 Thursday, May 20 | 11:00 AM ET
If you're a structural steel fabricator, you're well aware of the challenges that rise with custom work. When it comes down to it, which does the job better--Advanced Steel or Inventor? What are the pros and cons of both?
Join industry experts Dave Morse and Jason Miles in our upcoming webinar to learn more about the capabilities of, and differences between, Advanced Steel and Inventor as they pertain to your job. See you there!