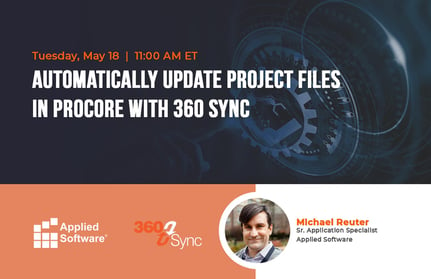 Tuesday, May 18 | 11:00 AM ET
If you use Procore to manage construction projects, you're in luck. 360 Sync integrates with Procore to automatically update project files across applications, saving you time and reducing errors.
Curious to see how this simple and powerful solution can eliminate your frustration and wasted time? Tune in to our fun and exclusive webinar to learn how to better manage project files with the push of a button.