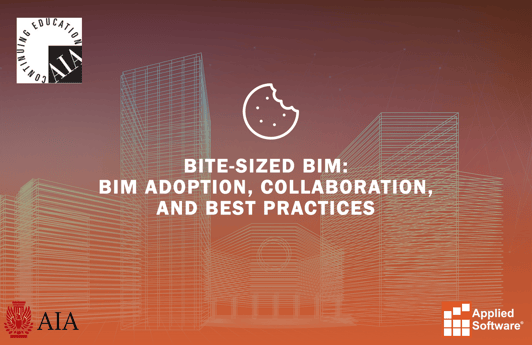 December 12th | 2:00pm ET
We are pleased to present our first on-demand AIA HSW approved course. Take the test at the end of the webinar and receive the credits!
Synopsis:
Building Information Modeling (BIM) in design is a catalyst for Integrated Project Delivery that helps alleviate many industry challenges building owners face. The BIM process allows for better communication of design concepts and ideas. During this discussion, you'll find out why more and more owners are recognizing the value of the BIM process for operating and managing the building for its entire life cycle. We'll also discuss best practices for implementing BIM successfully.
Learning Objectives:
1. Learn how AEC professionals use BIM to optimize contractual obligations and provide greater value to their clients.
2. Discover which BIM tools help meet project requirements around fire safety, building codes and ADA compliance.
3. Learn how to improve communication with building authorities during document review and permitting.
4. Explore BIM collaboration and coordination tools for improved jobsite safety.