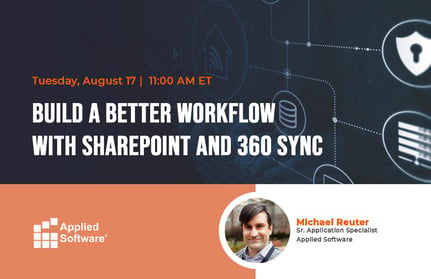 Tuesday, August 17 | 11:00 AM ET
We've got some great news: you can improve your workflow with 360 Sync in a few more ways! 360 Sync integrates with Sharepoint to ensure that you're on top of projects and collaborating on every step.
Interested in finding out more about how 360 Sync and Sharepoint work together? Join our fun and informative webinar to learn everything you need to know. See you there!