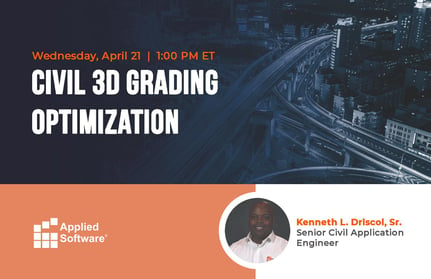 Wednesday, April 21 | 1:00 PM ET
Previously, Civil 3D expert Ken Driscol showed us around Civil Site Design. Now he's back for part two! Get ready to learn more about significantly enhancing your design productivity while maintaining your production/drafting standards. Join our upcoming webinar to gain expert-level knowledge, and feel free to ask questions!
You'll learn about:
Increasing your productivity with intuitive design tools.

Generating your Civil 3D design surfaces, profiles, assemblies, corridors and pipe profiles with a simple mouse click.