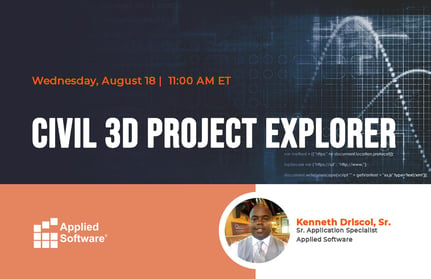 Wednesday, August 18 | 11:00 AM ET
Civil 3D is a data-rich program. Various Civil 3D objects are both graphic and informational. Traditionally, gaining access to information within multiple 3D objects is can be arduous and convoluted, differing between every type of project.
Project Explorer simplifies accessing and reviewing such data through a single interface. With Project Explorer, you can edit Civil 3D objects, validate design assumptions, and create reports and tables in one single place. Want to learn more? Join our upcoming webinar to find out everything you need to know!