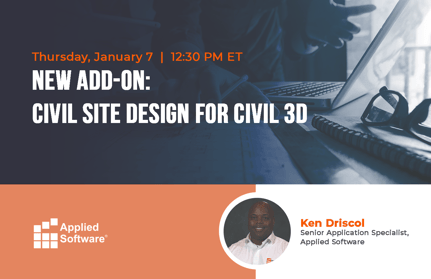 Thursday, January 7 | 12:30 pm ET
Civil Site Design is an add-on to Civil 3D that adds critical automation tools that significantly enhance your design productivity while allowing you to maintain your production/drafting standards. Join our upcoming webinar to gain expert-level knowledge, and feel free to ask questions!
You'll learn about:
Increasing your productivity with intuitive design tools.

Generating your Civil 3D design surfaces, profiles, assemblies, corridors and pipe profiles with a simple mouse click.