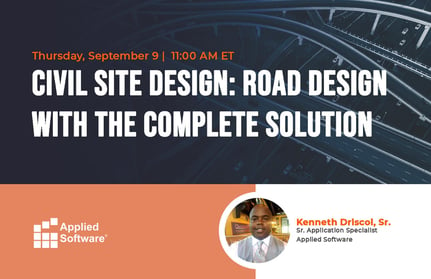 Thursday, September 9 | 11:00 AM ET
Civil Site Design is an add-on to Civil 3D that adds automation and powerful visual design tools that allows new and experienced designers to significantly increase their design productivity. With Civil Site Design, you'll be able to perform corridor modeling with flair and ease!
Work with a purpose on your road design and layout: roads automatically connect vertically based on alignment geometry. Yeah, it's pretty great. But wait, there's more! Auto Create Roads allows multiple alignments to be converted to roads at once, including intersection connections that are maintained as main roads are edited vertically. We hope you join us to learn about this and much more!