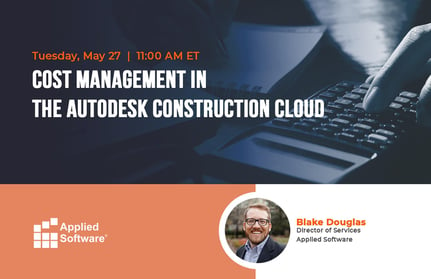 Thursday, May 27 | 11:00 AM ET
If you're familiar with the Autodesk Construction Cloud, you probably know how effective it is at connecting field and project management workflows. But what can it do when it comes to cost management?
Join our exclusive webinar to learn more about how Autodesk Construction Cloud may be the right fit for you and your company, especially when it comes to cost impacts and root causes of cost. See you there!