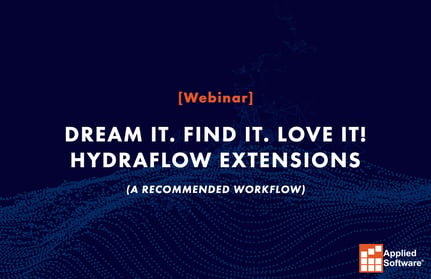 Tuesday, October 27 | 12:30 pm ET
Currently, most hydrology and hydraulic (H&H) tasks are accomplished using Microsoft® Excel® programs or other third-party applications, with no direct connection to civil engineering design and construction documentation software. As a result, engineers are forced to transfer data between various programs, which results in increased time, inefficiency, and a higher risk of error. For the average day, this can spell out some incredibly long working hours.
To better accommodate engineers working on these tasks, Civil 3D subscribers have access to the groundbreaking Hydraflow Extensions.Join us for an instructive session about performing storm water H&H tasks that are crucial to civil and environmental engineers, and participate in an interactive discussion with your fellow participants along the way.