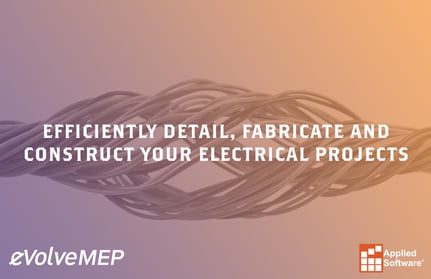 March 19th | 2:00pm ET
Tired of missing deadlines and overspending? Join us for a webinar that details the benefits of offsite prefabrication. Adam Heon will show you how eVolve Electrical can help you maximize your efforts, including
• How to use the kitting feature to define kitting areas, capture all modeled elements and auto create your sheets and schedules for each area.
• How to quickly model in-wall rough assembling, cable from device to device and capture cable lengths, including make-up length.
• How to increase modeling speed with trapeze hangars and minimize manual hanger rod adjustments.