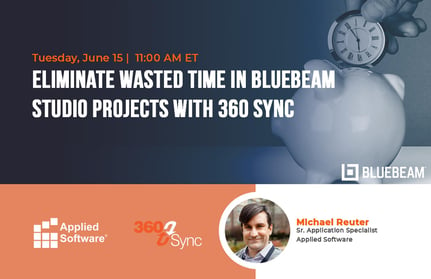 Tuesday, June 15 | 11:00 AM ET
We've got some great news for Bluebeam users: 360 Sync integrates with Bluebeam Studio Projects. With less than 30 minutes of setup, our best-in-class file management tool automatically updates project files across applications, including Bluebeam Studio Projects.
Interested in finding out how using 360 Sync with Bluebeam Studio Projects (and other new tools) can eliminate frustration, mistakes and wasted time? Join our fun and informative webinar to learn everything you need to know. See you there!