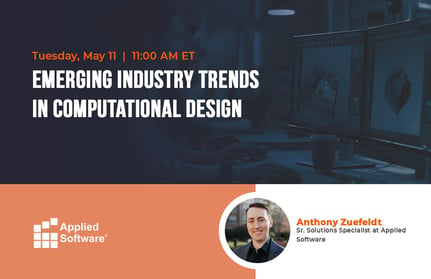 Tuesday, May 11 | 11:00 AM ET
You may be familiar with computational design--it's an essential problem-solving methodology that many architects use in their projects. But when it comes to the AEC and manufacturing industries, it also represents the next evolutionary step in revolutionizing productivity. As adoption and utilization rates increase, it's important for us to better understand what computational design is, as well as the impact it has on our industry.
Join Applied Software and computational design strategist Anthony Zuefeldt as we define computational design and take a look at key trends and recent innovations that surround it.