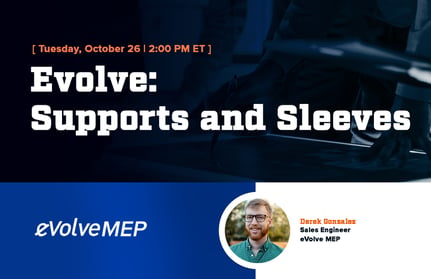 Tuesday, October 26 | 2:00 PM ET
Interested in learning how to use multiservice bearers and apply them to your project? This is the course for you. We'll also demonstrate how Family-based hangers can be set up to be used when ITM hangers cannot be used, discuss sleeves and their settings, change and add attachments to hangers, and work on understanding sleeves and how to make them work for you.

Check out our exclusive webinar to learn more! See you there.