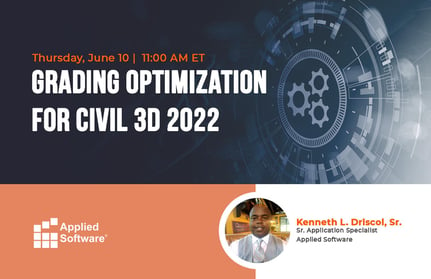 Thursday, June 10 | 11:00 AM ET
As a Civil Engineer, you're probably familiar with the difficulties that surround project grading. But there's some good news, and that good news has been recently updated: Grading Optimization. This is a tool that helps users grade various areas such as sites, road interchanges, and areas around structures and consists of a numerical optimization solver that solves for the user-imposed constraints.
Join our upcoming webinar if you're interested in learning how to efficiently use Grading Optimization with the following:
Mass Grading

Parking Lots

Residential Sites

Construction Sites

Building Pads

Ponds

Roads
See you there!