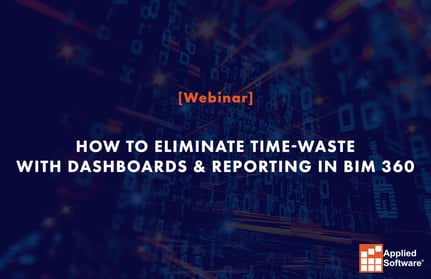 Thursday, September 10 | 12:30 pm ET
Do you find your time taken up by tracking projects and creating reports? Those are parts of your job that can take up hours of your work day every day. Nip that in the bud by learning how to customize your dashboard in BIM 360! Join Michael Reuter, Senior Application Specialist, to learn how to manage the data in your BIM 360 projects. Discover key workflows such as:
How to leverage the Insight Tab to view & customize your data to fit your needs.




How to setup Executive Insight, which will help you track the risk, progress & health of all of your projects.




How to create & setup custom, scheduled reports that will allow you to stop spending time managing & creating reports & give more time towards managing the project.