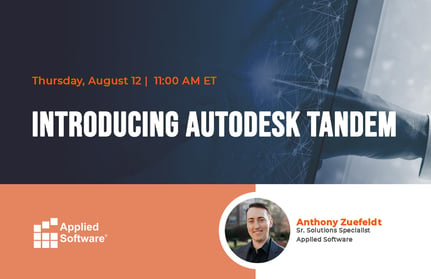 Thursday, August 12 | 11:00 AM ET
As the next generation digital twin technology platform, Autodesk Tandem is a brand new cloud-based application that allows users to harness BIM data throughout the project lifecycle. This platform offers extremely powerful data management tools and promises to transform the digital handover process to owners with meaningful and easily accessible data.
Join Applied Software and Anthony Zuefeldt as we take a look at Tandem and the new tools it offers the AEC industry. See you there!