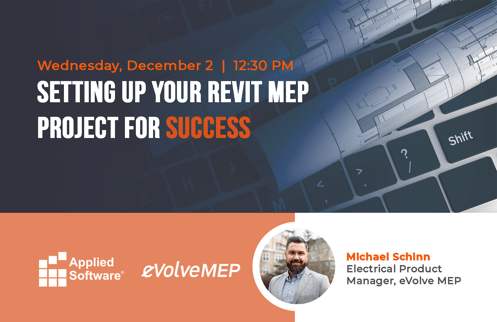 Wednesday, December 2 | 12:30 pm ET
Great news: your firm has purchased Revit and eVolve MEP. You've attended a training class, and now it's time to start your project.
How do you start?

In this session, you'll get an in-depth look into key steps for properly setting up your project in Revit MEP, the way it was designed to be. Whether you're new to Revit, on your second project, or have the Revit "sixth sense," this class is for you. Starting a project properly is the key to success with Revit. There'll be a Q&A session toward the end of the class, so come with plenty of questions.