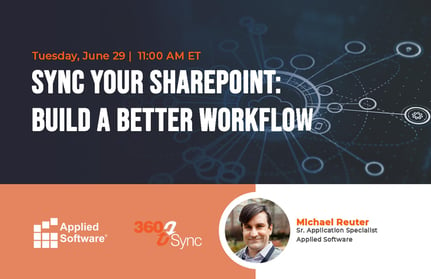 Tuesday, June 29 | 11:00 AM ET
360 Sync™ automatically transfers, organizes and archives project files across applications. In fact, it's the only file management system designed by and for the AEC industry to sync your project files to and from Procore, BIM, your server, the cloud, and every other platform you use. But how does it benefit your workflow?
Here's how.
360 Sync can automate file transfer between SharePoint and other data sources, improve security measures, and connect however and to whomever you want. Want to know more? Join our exclusive webinar to find out everything you need to know.