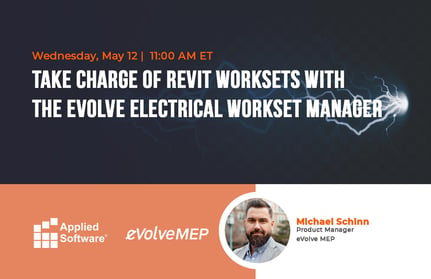 Wednesday, May 12 | 11:00 AM ET
Revit worksets can help you control what is shown within a view of a workshared project, but if they are misused, they can cause a massive headache. In fact, it's the number one reason why a user can't see some portion of the model within a view.
If you're looking for peace of mind, the ultimate solution is to utilize a feature in eVolve Electrical called Workset Manager--this way, you can fully automate worksets in your project and save a lot of time and pain. Join our exclusive informative webinar for tips, tricks and best practices!