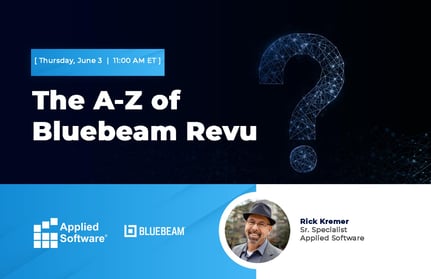 Thursday, June 3 | 11:00 AM ET
Bluebeam Revu has some pretty powerful markup tools. So, what's important to know about them? How can you tell the most important differences between them? Is it possible to distinguish them to the point where they're constantly easy and effective to use?
You bet. Join our fun and informative webinar to learn how to take full advantage of every Markup tool Bluebeam Revu has to offer. See you there!