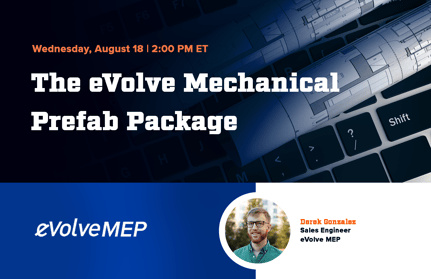 Wednesday, August 18 | 2:00 PM ET
Working with prefab? In eVolve Mechanical, spools are an essential part of your work. Whether it's packaging multi-trade racks or even entire mechanical rooms, often multiple spools need to be packaged and assembled as one. eVolve Prefab Packages makes your process seamless.
If you'd like to know more about how to take advantage of this powerful tool, tune into our fun and informative webinar with eVolve expert James Simpson to learn everything you need! See you there.