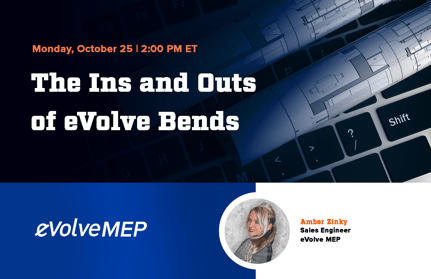 Monday, October 25 | 2:00 PM ET
If you're a newer eVolve customer, someone who hasn't checked eVolve out yet, or if you're just interested in eVolve Bends, you'll want to tune into our upcoming webinar.

In this webinar, you'll learn everything you need to know about eVolve Bends within Revit: how to bring them in, how to place them (compared to native Revit), how to create and edit Bend schedules, and much more. See you there!