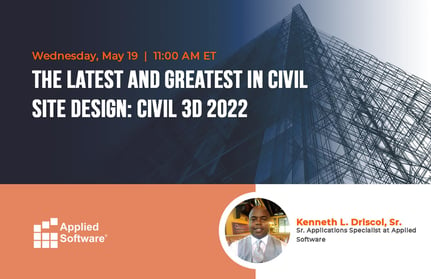 Wednesday, May 19 | 11:00 AM ET
If you're a civil engineer, you're probably very familiar with Civil 3D. It may be one of those tools you use on a daily basis. So, what's new in the latest version? What do you need to know? Is it worth the upgrade?
Join our exclusive webinar to learn more about how Civil 3D 2022 can allow you to better streamline your tasks, keep your data and information consistent, and stay on top of whatever changes may happen. See you there!