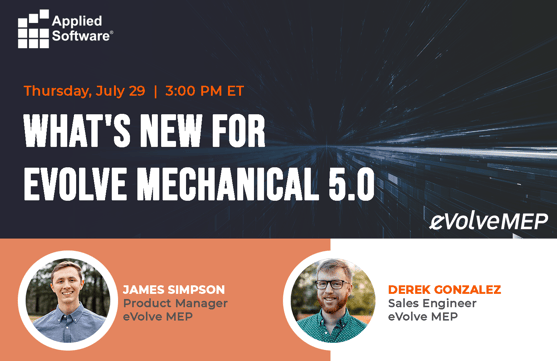 Thursday, July 29 | 3:00 PM ET
If you've used it before, you know that eVolve Mechanical is easy to use and feels similar to CADmep. For the average mechanical project, it's essential and intuitive. So, what's new? What do you need to know about eVolve Mechanical 5.0?
Find out in our fun and informative webinar with James Simpson and Derek Gonzalez. This update is packed with enhancements and new features, making it a substantial update that you're sure to be excited about. See you there!