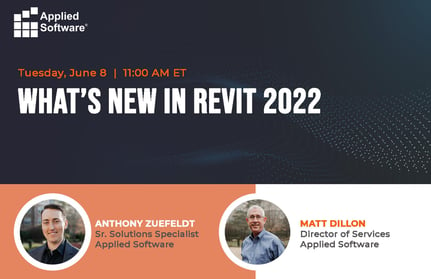 Tuesday, June 8 | 11:00AM ET
We've all been waiting for it, and it's finally here: Autodesk Revit 2022 has been released! So, what can you expect? From improved documentation tools to schedule upgrades to significant improvements in mechanical systems analysis, there's something for everyone in this new update. Anthony Zuefeldt will cover the Architectural and Structural improvements, and Matt Dillon will show improvements to Revit MEP.
Want to know more? Join our exclusive webinar to learn about what to look forward to, what changes have been made, and more. See you there!